Линия маркировки розлива смазочных масел для производства моторных масел
it is one kinds of Filling Bottling Capping Packing Machine Line base on Viscosity Liquid to made, main packing material is Lube Oil , motor oil, Engine oil, lubricating oil.
Automatic filling packing machines include filling, capping, aluminum foil sealing, labeling and other packing etc.
Product Description
Production capacity 4, 6, 8, 10, 12, 14, 16 heads
Filling capacity 50~500ml 500~2000ml 2000~5000ml
Filling accuracy ±1%
Filling temperature normal temperature
Line power 12KW
Power source 380V/220V 50Hz
Air pressure 0.6~0.8Mpa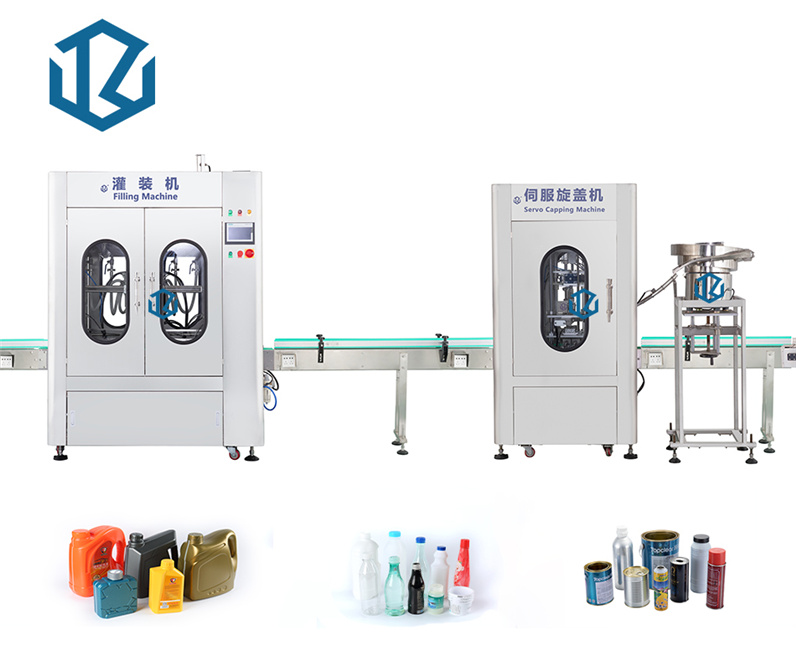 Engine Oil/Lubricant Oil/Motor oil/viscosity liquid/Brake Oil/Lube Oil Filling Bottling Capping Packing Machine Line is produced by our company, which can quantitatively fill and cap a variety of liquids (lubricating oil, engine oil, engine oil, etc.) and viscous liquids, and adopts advanced quantitative filling technology to make intelligent Control technology and program control are applied to this filling machine, making it a new type of mechatronics product. The metering adopts a high-precision flow meter or a combination of piston filling and servo capping. The filling accuracy is quite high, and the filling capacity can be adjusted steplessly, which is very intuitive and very simple to operate.
Production capacity: 1000~6000bottle per hour
Filling capacity: 500ml, 1000ml, 2000ml, 3000ml, 4000ml, 5000ml and other volume are welcome
Application scope: Engine Oil/Lubricant Oil/Motor oil/viscosity liquid/Brake Oil/Lube Oil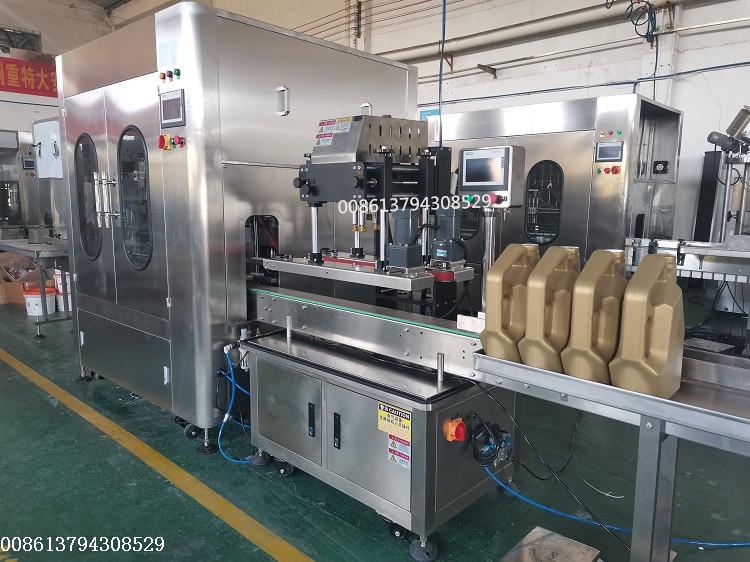 Features:
1. This model is equipped with a touch screen, a frequency conversion speed regulation conveyor belt of 8 meters, an automatic induction type capping machine, and a vacuum anti-drip device.
2. The filling machine has the characteristics of beautiful appearance, high filling accuracy, convenient adjustment and easy operation.
3. The man-machine interface can directly set the filling volume;
4. PLC program control, frequency converter speed regulation linear filling etc.