Линия этикетировочной машины для розлива и укупорки сиропов фармацевтической жидкостью
Syrup Pharmaceutical Liquid filling packing processing machine line is packing for syrup material or Pharmaceutical Liquid packing into bottles or small packing. also would according requirecustomized.
With the progress of human beings and the advancement of science and technology, different oral liquids are needed in daily life, so high quality oral liquid manufacturers also need oral liquid packaging equipment to complete them.
This oral liquid packaging machine is suitable for:
1. Ejiao Buxue Oral Liquid
2. Angelica Buxue Oral Liquid
3. Liver essence and blood supplement oral solution
4. Compound Hongyi Buxue Oral Liquid
5. Qiyuan Yiqi Buxue Oral Liquid
6, donkey gum blood supplement oral solution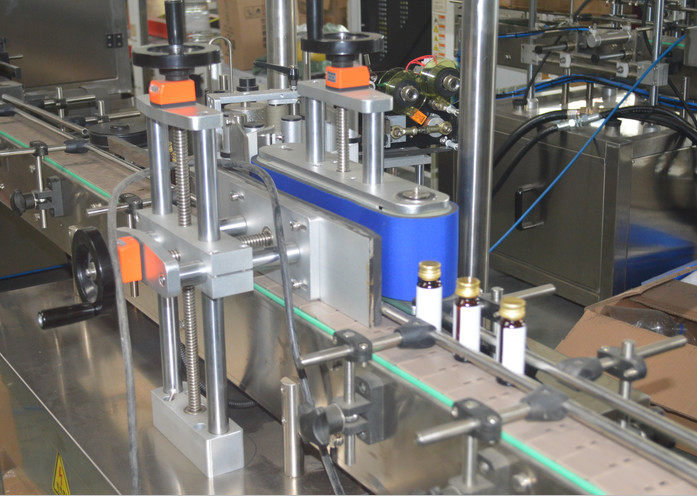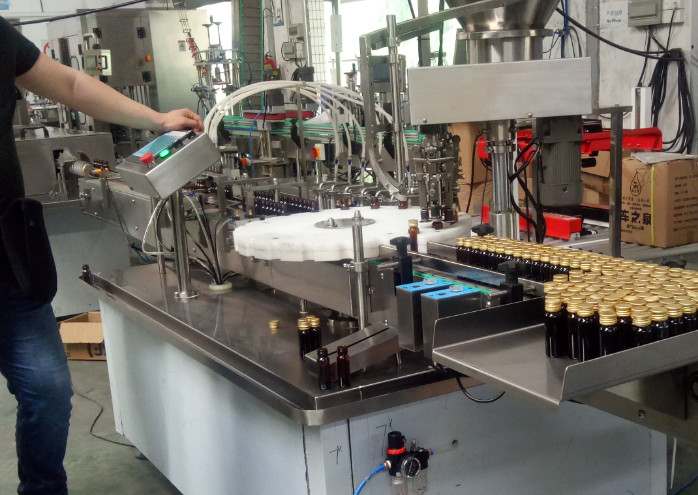 Introduction of Syrup filling packing machine:
1, Syrup Filling Capping Machine Using in the filling sealing machine of oral liquid production line, can be used for filling, covering, sealing and filling of the full line.
2, it adopts peristaltic pump filling, electromagnetic oscillation with cover, three-blade centrifugal seal (or screw cap), with no bottle filling function.
3, the filling and sealing of this machine are two in one, with advanced design.
4, would add cover for the filling capping machine, would be single use or contact with washing bottle machine, labeling machine and packing machine.
5, Also would base on different bottle and cap to made machine line.
Technical Parameters:
Bottles applicability:10-100ml
Output :1000-3000 bottles/hour
Power source: 220V 50Hz
Power:1kw
Weight :1180kg
All machine size about 1850 X 1500 X 1930mm
Syrup filling packing machine also gradually entered different packaging workshops and received favorable comments from customers.
Origin from: Guangzhou, Guangdong province, China
Please provide your bottle and packaging requirements, we carefully set up different filling equipment lines for you.
If you are interested in Syrup Filling Capping Machine line, please contact me freely with us 36226571@qq.com