Крышка от ПЭТ-бутылки, пластиковая крышка, жестяная крышка, четырехколесная укупорочная машина
Also name as Four wheel pinch capping sealing machine.
The four-wheel pinch-type capping machine mainly uses pneumatic components to complete the pinning action. It is equipped with a capping (pressing) device that can be used or not. The cap body can be pressed during the capping process to ensure a more stable capping. It is suitable for twisting the screw caps of round bottles and flat bottles (pots) of various materials to complete the capping of bottles. Wide range of lock caps: bottle caps of different shapes and specifications (such as duckbill caps, pump cap, plastic screw cap, PET cap)
Four Wheel Pinch Capping Machine structure is simple and easy to adjust. There is no need to change accessories when changing the bottle type, and only the position of individual parts needs to be adjusted. During the capping process, the bottle can be capped without caps.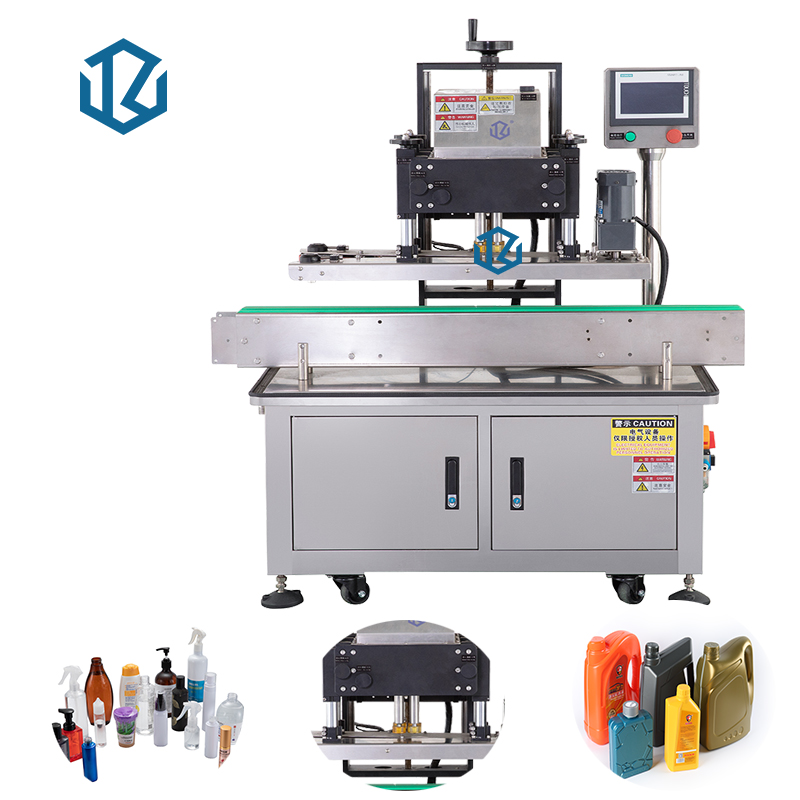 Крышка от ПЭТ-бутылки, пластиковая крышка, жестяная крышка, четырехколесная укупорочная машина
Main Feature
● digital display, intuitive and clear;
● The control panel is a touch-type button, which is comfortable and sensitive.
● Hand wheel type lifting adjustment, easy to use;
● Electrically controlled movement, bottle positioning mechanism, easy to operate;
● The torque can be adjusted to effectively protect the cap from damage, and the tightness can be adjusted according to different caps
● Small size, full functions, both automatic and manual;
● Suitable for lock caps of various types of bottles, such as food, cosmetics, pharmaceuticals, daily chemicals, etc.
●air pressure: 0.4-0.6Mpa
● capping height: 30-300mm
● capping speed: 1000-5000bottle/hour
Have different style: semi-automatic Pinch Capping Machine,
●automatic pinch capping machine, one track, two track, three track for you choose.