Bubble Water Liquid Filling Machine line
Bubble Water Liquid Filling Machine line
it is one packaging machine equipment bases on Bubble bottle and cap to made machine line, bases on the special bubble bottle and special cap, and bubble liquid material to made one suitable packing machor Line.
Bubble Water Liquid Filling Machine line is would use in Kids Playing Bubble tube, Kids toy Bubble gun and Bubble Bottle with stick.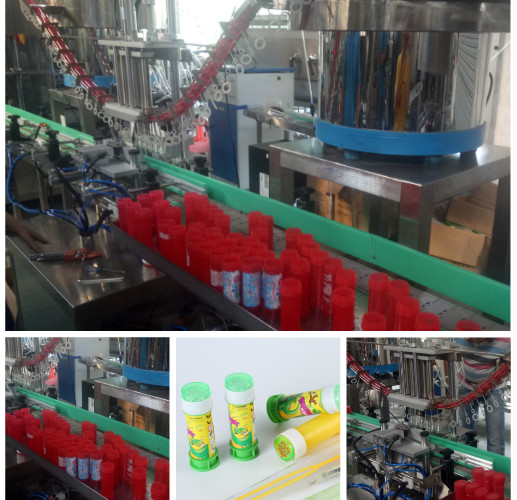 would base on customer require to made and suitable. Extraordinary quality, bases on high quality and constant innovation!
Automatic Grade: full Automatic
For the filling part also Application on Foam liquid suck like Cleaning liquid, Detergent, Cosmetics, Drinks, Skin Care Products, Dairy Products, Hair Care Products, would according it's special to made the rising up filling.
For the capping sealing part is base on the special cap to made.
it would match with labeling machine and packing machine together use in line, or single use, It's fit for all kinds of bottles of materials and shapes ,This machine is available for series of round and flat bottles.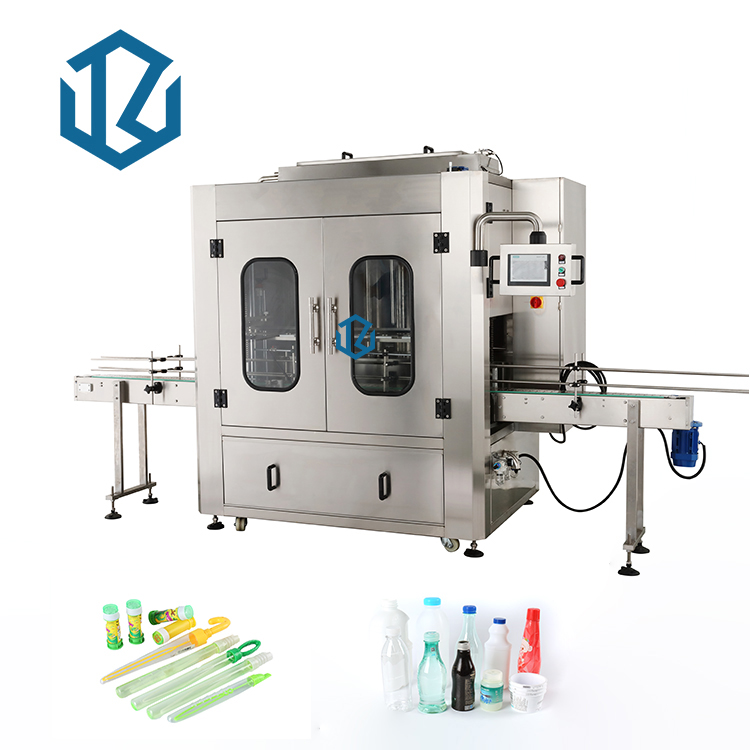 The machine enjoys advantages of accurate measurement, stable screwing and easy operation, widely used in cosmetic industry, meet the GMP. No bottle no filling function. No bottle no capping function. Customizable multiple filling and multiple capping etc.
Power supply: 220V, 380V
Filling Head: 2 heads, 4heads, 6heads, 8heads, 10heads
Capping Head: 2heads, 4heads, 6heads, 8heads
Caps diameter: 10-90mm
Caps height: 10-90mm
Bottle diameter: 10-300mm
Bottle height: 30~5000mm
Filling range: 10-100ml, 100ml-500ml
Speed: 1000~3000 bottles/hour, 3000-5000bottle/hour
Filling Precision: ≤±1%
Air Supply: 0.4-0.7 Mpa
The full line Weight about: 2900 kg (base on different machines match)