Professional Liquid Bottle Packing Machine 304 Stainless Steel Material
Basic Information
Place of Origin: guangzhou ,china
Minimum Order Quantity: one set
Price: Negotiable
Packaging Details: wooden standard packing
Delivery Time:7-45 work days.
Payment Terms: T/T, Western Union, Cash
Detail Information
Product Name: Weighing Filling Machine
Application: Beverage Packaging: Food & Beverage Factory, Construction Works
Packaging Type: Barrel, Bottles
Feature: Easy To Operate
Material: 304 Stainless Steel
Filling Material: Flowing Liquid
High Light: liquid packaging equipment, liquid filling system
Product Details
Weighing Filling Machine
Different filling materials are available for different filling machines. The weighing filling machine is also one of the filling machines.
Filling speed requirements, equipment is semi-automatic or fully automatic, filling accuracy requirements (related to whether the load cell is imported or domestic)
Whether the equipment use environment has special requirements
Our manufacturers will do a good job in the relevant information plan according to the actual situation, welcome to our manufacturers to conduct on-site inspection or telephone mail communication, Our Factory There are ready-made mechanical equipment for customers to watch on site, as well as to talk about specific details.
Weighing Filling Machine are wisely use in food and daily product packing area.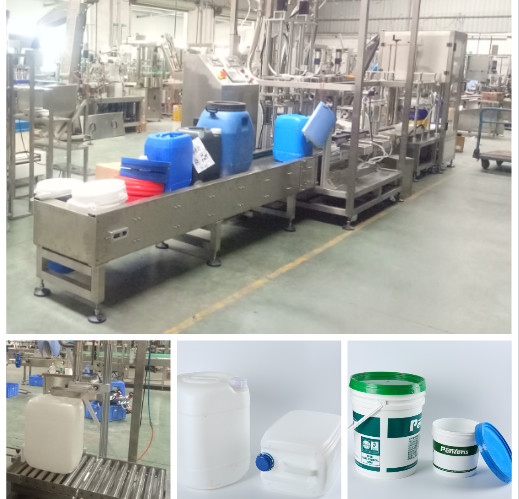 Hot Tags: weighing filling machine, China, suppliers, manufacturers, factory, wholesale, customized, made in China