Fast Speed Water Bottle Packing Machine / Customized Bottling Line
Detail Information
Product Name: Water Filling Machine
Application: Food & Beverage Factory, Construction Works
Packaging Type: Barrel, Bottles
Feature: Easy To Operate
Material: 304 Stainless Steel
Filling Material: Flowing Liquid
High Light: liquor bottle filling machine, liquid filling system
Product Description
Water Filling Machine
Water Filling Machine is designed for the production of 5 gallon bottled drinking water.
The whole Water Filling Machine integrates the functions of washing, filling and capping. It is an ideal equipment for the production of mineral water, distilled water and pure water.
1. With the development of machinery instead of labor, everyone knows that machinery is gradually replacing labor, which can save costs, save labor and save money.
2, for the customer buy a good quality machine, reduce the cost of repair machinery.
3, we are pursuing the production of high-quality mechanical equipment to satisfy different customer requirements. Welcome customers to visit our factory for guidance and long-term cooperation.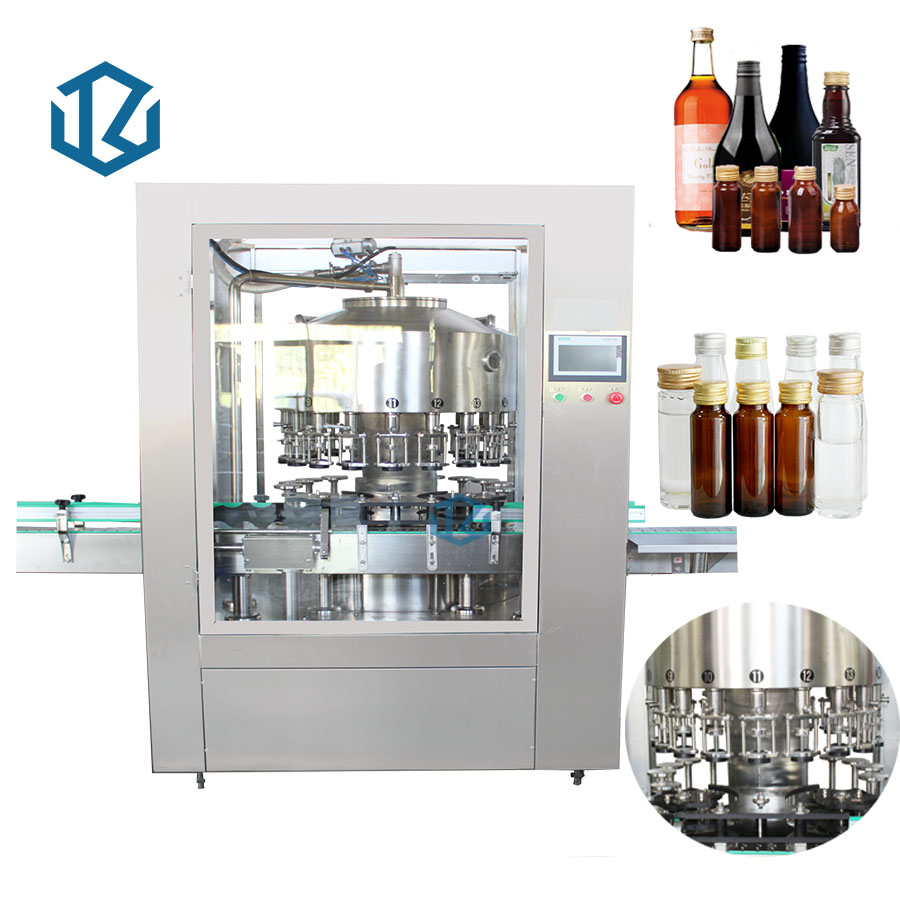 Water Filling Machine is made of high quality stainless steel, which is corrosion resistant and easy to clean. The inner and outer nozzles for washing the tub are made by American Spray Company. The main electrical components are SIEMENS and OMRON products, and the pneumatic originals are imported from Taiwan.
Water Filling Machine is compact in structure, occupies small workshop, high work efficiency and stable and reliable. It is a fully automatic barreling equipment for machine trinity.