Stainless Steel 304 Sterilization Bottle Packaging Line / Filling Production Line
Basic Information
Place of Origin: Guangzhou China
Minimum Order Quantity: 1PC
Delivery Time: 30 days
Payment Terms: T/T
Detail Information
Material: Stainless Steel 304
Filling Volume: 100-1000
Other Volume: Would Make
Power Supply:380V/50HZ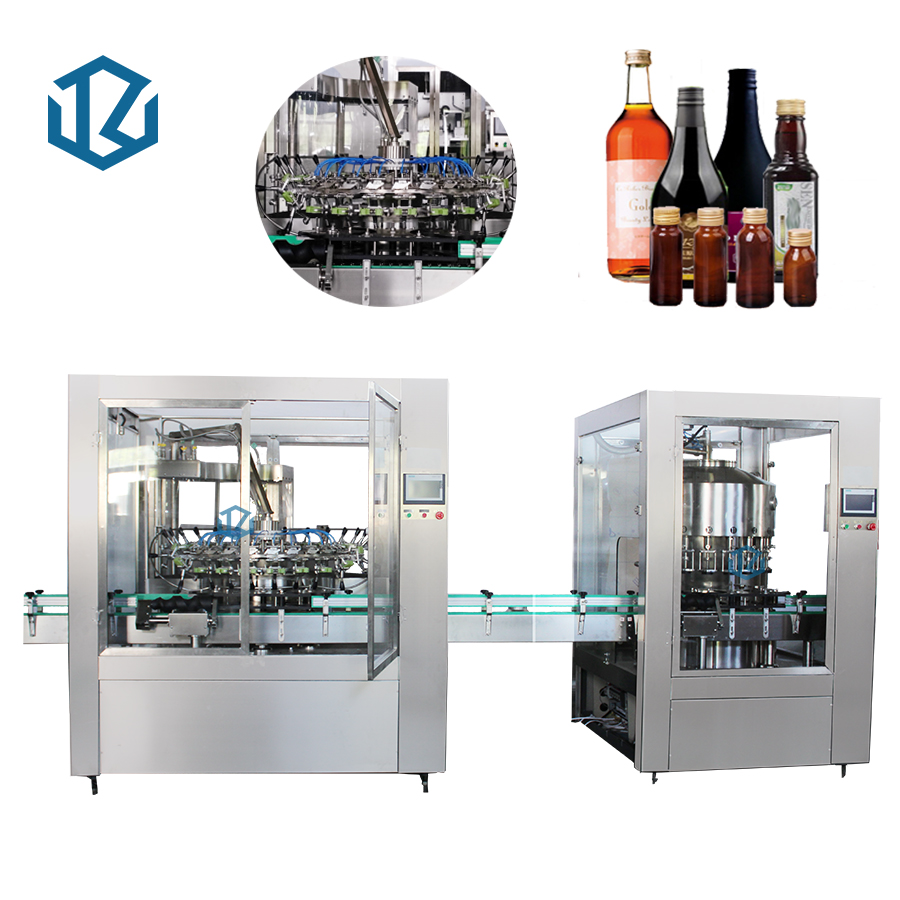 Product Description
Stainless Steel 304 Sterilization Bottle Packaging Line / Filling Production Line
Good price sterilization bottle packing machine filling production line spot
1. The servo motor is used to drive the high-precision screw to push the piston for filling, and the filling precision is high. Imported German Siemens touch screen and PLC, the operating system is stable, with memory storage function, convenient to recall the required parameters for storage.
2. After the filling, the material receiving groove protrudes to prevent the material from dripping and polluting the product. Automatic filling function, filling with front and back light eyes, can identify the number of bottles, so no bottle without filling. The lid unpacking part only needs to pour the lid into the container, and the lid unpacking device will uncover the lid in the positive and negative directions and enter the track, waiting for the lid to be covered. If the cover is insufficient, a warning alarm will appear on the touch screen after light eye detection. The capping part is equipped with a dual-motor capping machine, which can meet the capping of different bottle caps, and the capping speed can be adjusted.
3. The entire filling line can be closed according to the actual situation through the touch screen, which is not needed, which is more user-friendly. The machine uses 304 stainless steel, which is more durable.
Tag: liquid packaging equipment, liquor bottle filling machine, liquid filling system