Automatic Liquid Nitrogen Injection nitro dosing Machine
Basic Information
Place of Origin: GUANGZHOU ,CHINA
Minimum Order Quantity: one set
Packaging Details: export wooden standard packing
Delivery Time: 7-30 work days.
Payment Terms: T/T, Western Union
Detail Information
Product Name: Automatic Liquid Nitrogen Injection nitro dosing Machine
Application: Food & Beverage Factory, Construction Works
Packaging Type: Barrel, Bottles, Cans
Feature: Easy To Operate
Material: 304 Stainless Steel
Filling Material: Flowing Liquid
Product Description
Automatic Liquid Nitrogen Injection nitro dosing Machine
Especially for Granule/powder/beverage product.
1. Applicable for sealing of various tin cans, aluminum cans, paper cans and all kind of round cans.
2. Quality is reliable, simple operation and lighter, is the food, drinks, tea and other industries essential ideal equipment.
3. Metal can capping machine provides customization according to customer's product.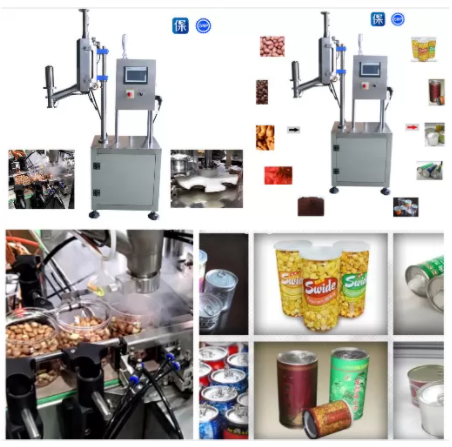 Automatic Liquid Nitrogen Injection Machine effects:
One to lower the temperature; one to prevent oxidation, which can increase the storage time. It plays a big role in the food packaging industry.
Nitrogen, the chemical formula is N2, which is usually a colorless and odorless gas, and generally nitrogen is less dense than air. Nitrogen is chemically inert and hard to react with other substances at room temperature, so it is often used to make preservatives. However, under high temperature and high energy conditions, it can be chemically changed with certain substances to produce new substances that are useful to humans.
Automatic Liquid Nitrogen Injection nitro dosing Machine, can bring convenience to the customer in the process of filling and packaging products, easy to use, and low
8 Automatic Liquid Nitrogen Injection Machine
8 Automatic Liquid Nitrogen Injection Machine
8 Automatic Liquid Nitrogen Injection Machine