injet Printer Detect Adjustment Ink Spray Code Machine
Basic Information
Place of Origin:GUANGZHOU ,CHINA
Certification: ce
Minimum Order Quantity: one set
Price: directly factory price offer
Packaging Details: wooden standard packing
Delivery Time: 10 work days.
Payment Terms: T/T, Western Union
Detail Information
Condition:New
Key Selling Points:Energy Saving
Product Name:
Can Automatically Detect Adjustments Ink Spray Code Machine
Core Components:
PLC, Engine, Other
Keyword:
Inkjet Coding Machine
Warranty:
1 Year
Brand Name:
OEM
High Light:
12mm Ink Spray Code Machine, PLC Spray Code Machine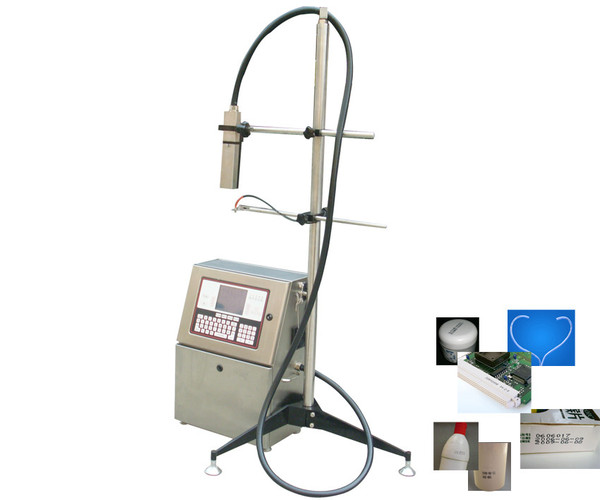 Product Description
Can automatically detect adjustments Ink Spray Code Machine
Introduction:
■The main ink road adopts a stable and reliable imported gear pump, and the recycled ink path adopts wear-resistant imported diaphragm pump, which fundamentally improves the stability and reliability of the product.
■Nozzle Ink jet ink pressure stability, can be set, can automatically detect adjustments.
■Scientific ink viscosity measuring device and accurate control software to ensure long-term constant ink viscosity.
■The use of independent phase detection circuit and software, can ensure the quality of printing in a variety of environments. Wide range of functional applications
■Maximum spray speed: 1076 characters/sec.
■Number of printed information lines: 1-3 lines(optional).
■Print information range: 2mm-12mm.
Print information content: Chinese, English, digital, date, batch number and other graphic and text combination information. humanized Design
■Realtime monitoring of part failure and alarm function and humanized help, Reminder menu.
Can be used in large grids, very convenient to edit the 16x16 dot Matrix trademark graphics.
Can automatically detect adjustments Ink Spray Code Machine