High Speed Sticker Labelling Machine Stable Performance Long Service Life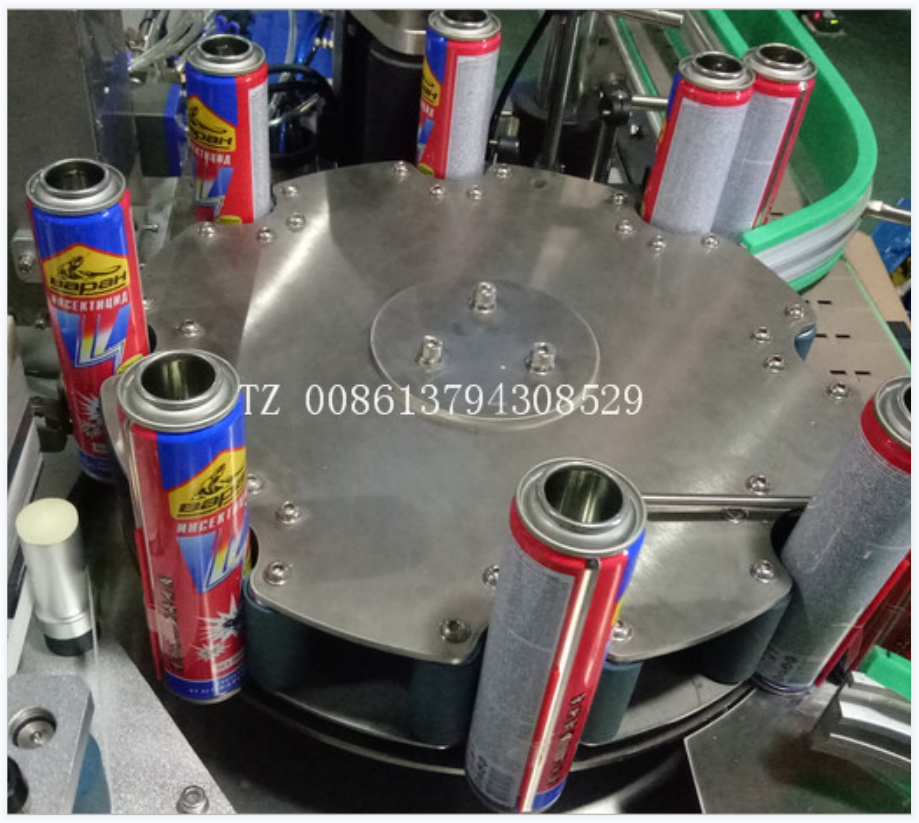 Basic Information
Place of Origin:GUANGZHOU ,CHINA
Minimum Order Quantity:one set
Packaging Details:wooden standard packing
Delivery Time:7-45 work days.
Payment Terms:T/T, Western Union
Detail Information
Application:Beverage, Medical, Chemical
Type:Tube Positioning Tube Applicator
Driven Type:Electric
Feature:Convenient Operation
Warranty: 1 Year Packaging Type: Bottles Packaging Material:
Glass, Metal, Plastic
Condition:New
main function: tube labeling machine, automatic bottle label applicator
Small Red Tube Positioning Tube Applicator is one kind of machine use for Aerosol cans.
More than 18 years of strength manufacturers, excellence! Filling machine, capping machine, sealing machine, labeling machine, packing machine, automatic production line!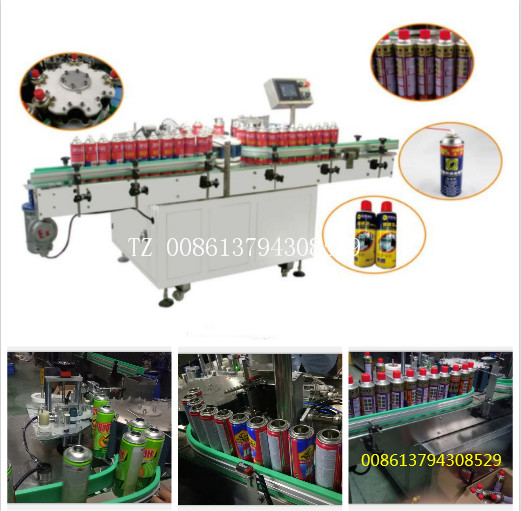 Aerosol cans small red tube positioning and sticking machine, suitable for carburetor, rust inhibitor, lubricant, hand-held spray cans, Hand paint automatic pipe sticking machine Vertical round bottle hand paint sticking machine, etc.
Synchronization function (Optional Item):
Can with spraying the code or hot stamping coder to be realized jet printing date of product and related information by the synchronization
Flexible connection production line and stand-alone operation
Especially for packaging and label size production of pharmaceutical industry often needs to change the requirements, with automatic detection window and the label size, advanced function and automatic adjustment of the parameters.
Optional various printer to complete the online print, can be stand-alone applications, also can satisfy the connection operation.
The main performances and features:
The same machine can be used for automatic labeling of different diameter, different height of objects.
Operation is convenient, intuitive, has the rich help functions and failure display function.
Human touch screen interface,Preset 50 groups label parameters (including the bottle and label length diameter), there is no need to reset when change the bottle .
The machine can single use. Can also be directly with production line.
Can flexibly select the high-speed hot stamping coder, or ink-jet printer, synchronization complete code marking and labeling.
Small Red Tube Positioning Tube Applicator use Label intelligent management, the label soon used up warning or shutdown.
The Send mark device adopts imported high torque, small inertia servo motor drive, the Swiss steel sand roller technology, never deformation, friction is excellent, large angle determines not to slip characteristic ensures high precision operation give mark function.
Adopt the world famous brands imported electrical components, ensure the stability and reliability.High Speed Sticker Labelling Machine Stable Performance Long Service Life
Tag: sticker pasting machine, ampoule labeling machine, automatic bottle label applicator