Reliable Linear Capping Machine / Liquid Filling And Capping Machine
Basic Information
Place of Origin:GUANGZHOU ,CHINA
Minimum Order Quantity:one set
Packaging Details:wooden standard packing
Delivery Time:7-35 work days.
Payment Terms: T/T, Western Union
Detail Information
Application:
Beverage, Medical, Chemical
Type:
Inline Bottle Capping Machine
Driven Type:Electric
Feature: Convenient Operation
Warranty: 1 Year Packaging Type: Bottles Packaging Material:
Glass, Metal, Plastic
The bottle completes the action of lowering, pressing and rubbing during the horizontal movement of the bottle under the action of the clamping belt. It is suitable for the capping of screw caps of round bottles and flat bottles (pots) of various materials.
Advantage of inline bottle capping machine:
The overall structure is simple and easy to adjust.
There is no need to change accessories when changing the bottle type, just adjust the position of individual parts,
During the capping process, no bottle or cap can be achieved.
High capping rate and fast speed,
This equipment uses a photoelectric detection to remove the reverse cover, which improves the supply speed and qualified rate.
At the same time, the air consumption is reduced, which guarantees sanitation and energy saving.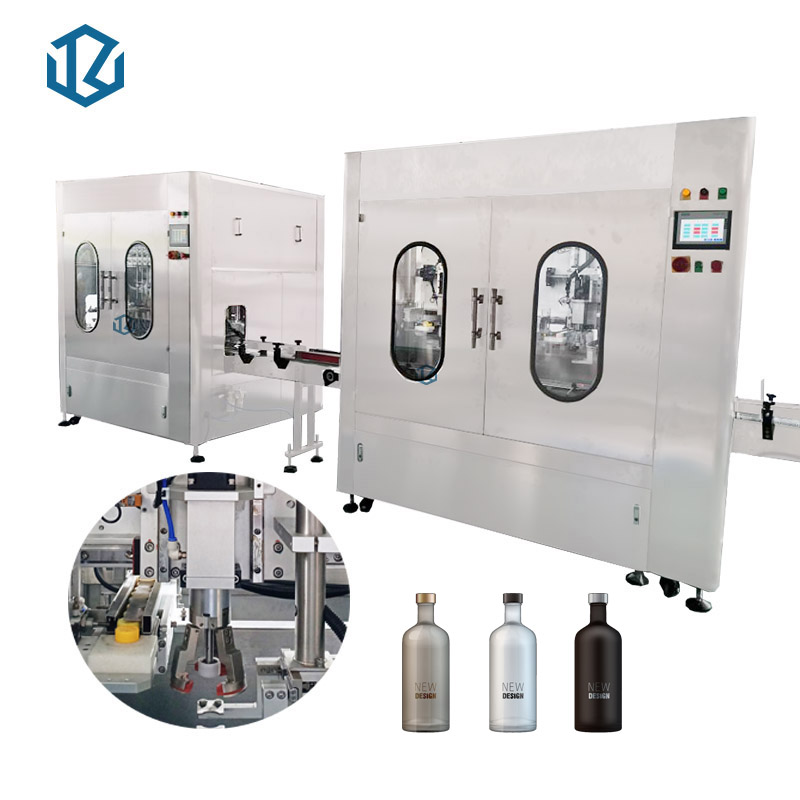 Product parameters
Applicable bottle diameter: 20mm-130mm
Applicable bottle height: 30mm-320mm
Applicable bottle cap: 20mm-100mm, height 10-60mm
Capping speed: ≤3000 bottles / hour
Air source pressure: 0.6-0.8 MPa
Power supply: AC220V, 50Hz
Reliable Linear Capping Machine / Liquid Filling And Capping Machine
Tag: bottle capping equipment, automatic bottle capping machine